The department's task is to deal with university teaching.
This includes the manifold concerns of the subject area teaching, among others the representation of the student perspective towards the university, the further development of teaching, the improvement of teaching, but also fundamental prerequisites and conditions.

In the course of this, there is close cooperation with the student representatives of the individual departments and the responsible committees, both student and university, including the Working Group on Quality Assurance (AK QSM), the Senate Committee for Teaching (SenA Lehre), the Student Associations Council (FSR) and the Senate.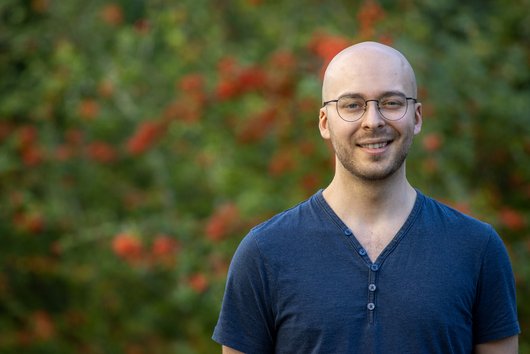 Ich heiße Julius Schürrle, ich studiere Medieninformatik im Bachelor und bin seit Januar 2019 in der StEx für das Ressort Lehre zuständig.
Meine Aufgaben in der StEx sind sehr vielfältig, ich kümmere mich dabei vor allem um die Anliegen, die mit Lehre zu tun haben. Ich vertrete den Standpunkt der Studierenden gegenüber der Uni, arbeite viel mit den Fachschaften und dem Fachschaftenrat zusammen und setze mich in verschiedenen Gremien für die Modernisierung und Weiterentwicklung der Lehre ein.
Generell ist mir wichtig, dass man sich hier an der Uni Ulm beim Lernen gut unterstützt fühlt und dass man, wenns doch mal Probleme gibt, den richtigen Ansprechpartner findet, um diese zu lösen.
Wenn du also Verbesserungsideen hast, Probleme in deinem Studiengang siehst, oder kreative Vorschläge für die Lehre der Uni Ulm hast, wende dich an mich!
Erreichbar bin ich per E-Mail!